The Sky is the Limit - Vapour Cloud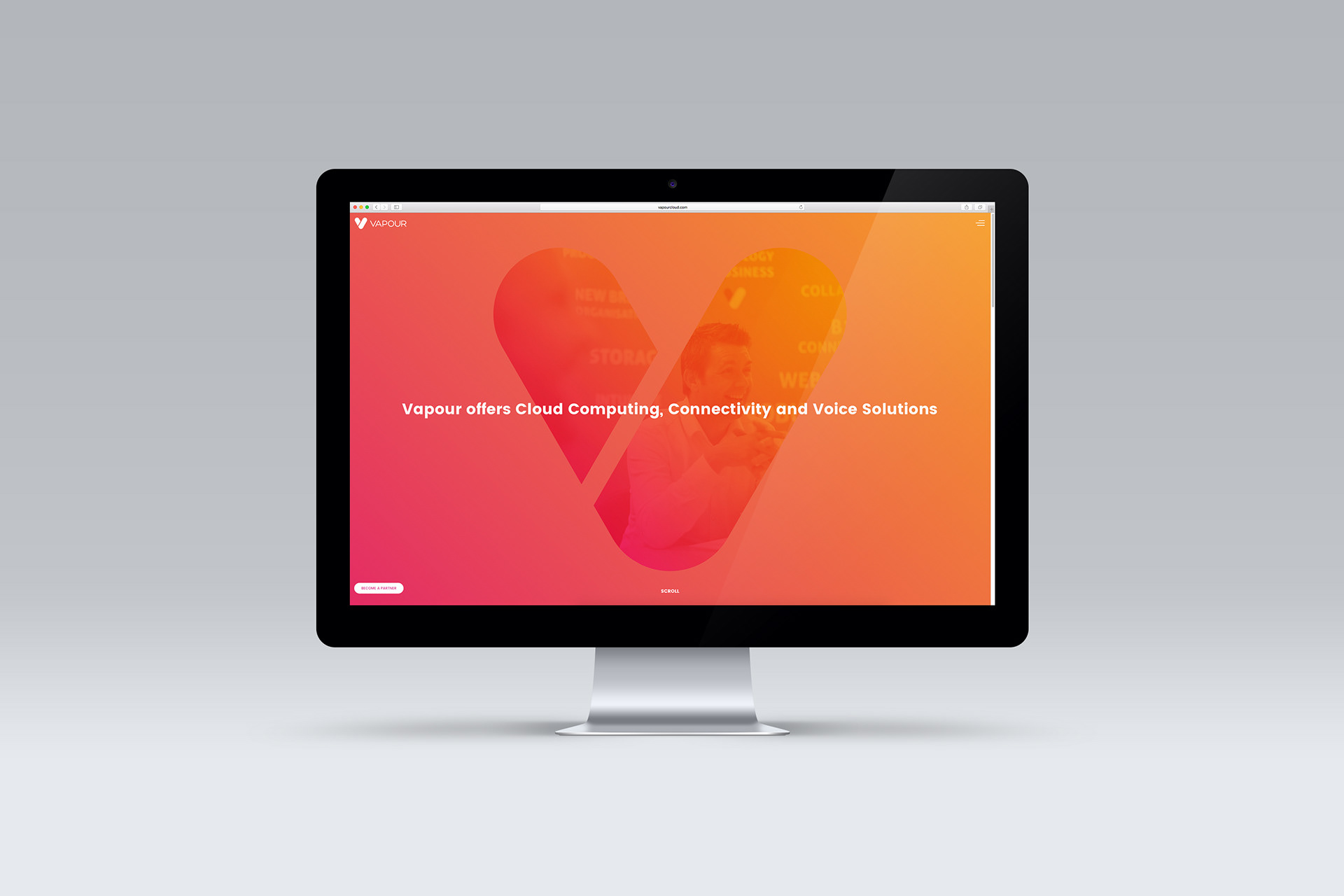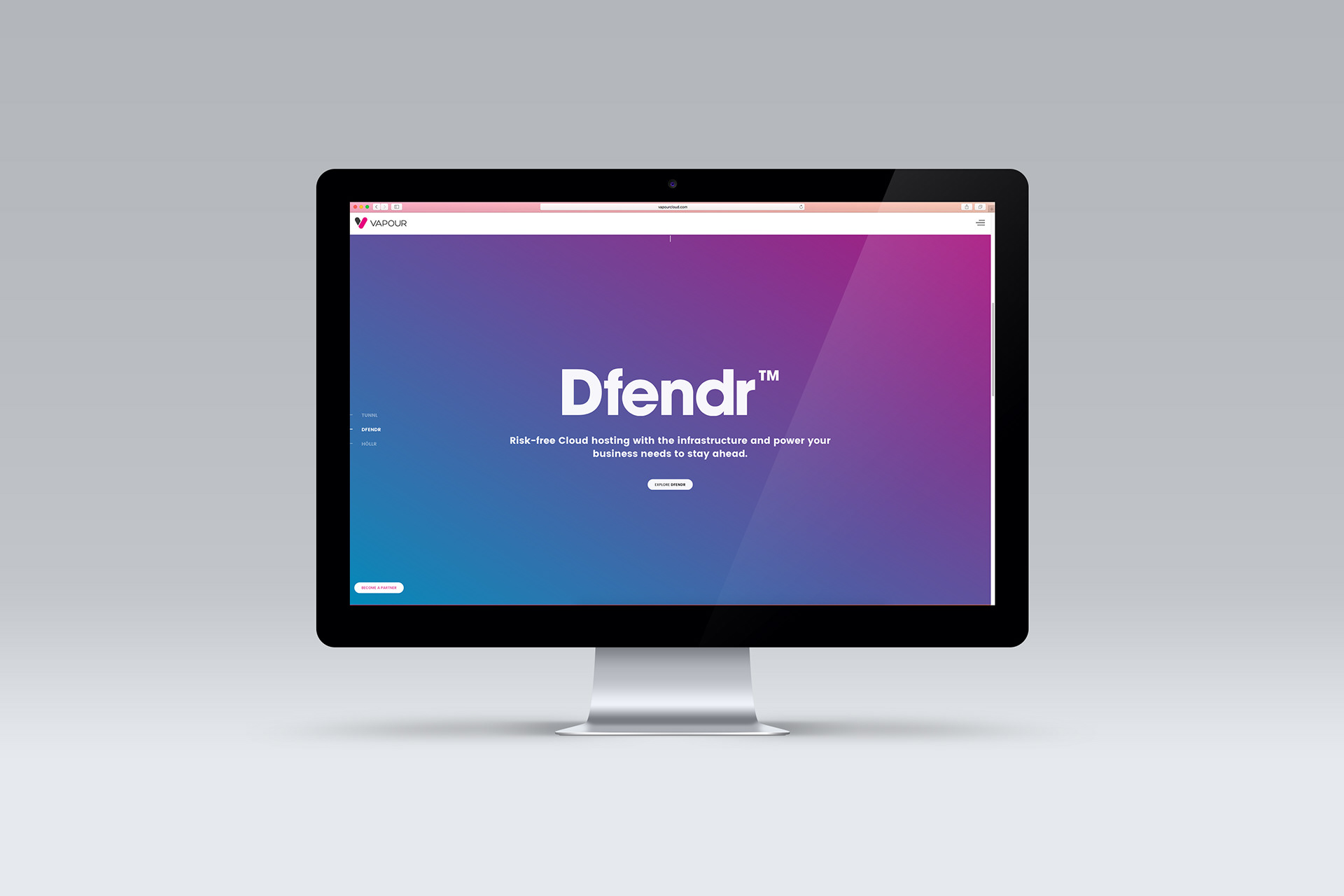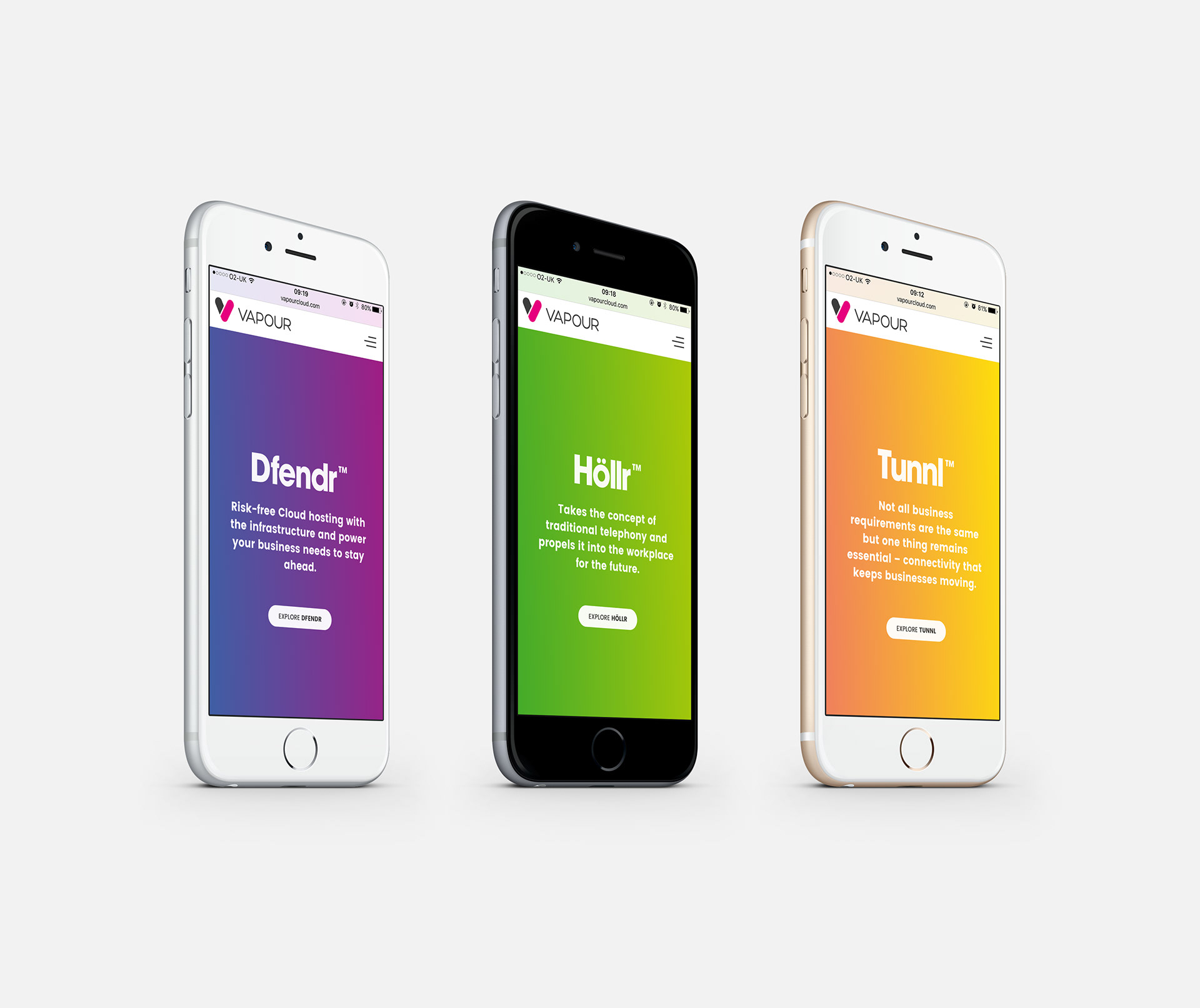 Vapour
Vapour provides access (business grade connectivity), next generation voice services
and a host of cloud-based solutions, including storage, replication and managed back
up. Vapour wanted to create a new website to reflect the change in strategy from targeting re-sellers to direct business sales. The design, architecture and content must therefore adapt to be end user B2B focussed.
They approached us to see how The Bigger Boat could help them achieve, and continue to achieve their future business goals. The website needed to reflect cutting edge technology, communicate better with the target market and focus largely on user experience.
We worked alongside Vapour every step of the way to ensure both vision and end product were aligned perfectly. The first stage of the job was to re-create new identities for Vapours' three main products, Tunnl, Hollr & Dfendr. The outcome of this project was a responsive home page, and three brand new products pages (with all the bells & whistles) – take a look for yourselves…
The basis of the website was built around the identity of Tunnl, Hollr & Dfendr (The core services that Vapour currently provides). Once we had the names we needed to create a modern suite of logos for each product as well. Vapour is a cutting-edge cloud company, so we wanted to design something that reflected that. We researched brands from the same brand landscape, so we knew we were hitting the right notes. We went for a classic typeface, that was clean and simple and didn't try to do too much, just subtle typographic touches. We twinned these with a modern palette of gradients.
On the website we did the same, modern and simple to keep the products at the heart of the offering and make it easy for customers to find out more. We introduced subtle animations and touches throughout to make it more engaging, with content laid out in an easy to digest way. 

Comparing it to other players in the field it looks really different, really modern and not like a tired, local IT company.